Hello hello!
This is the first chatty post I'm writing in a while, so forgive me if anything is off or awkward — but it's so good to be back, and I've got quite a bit to share with you all.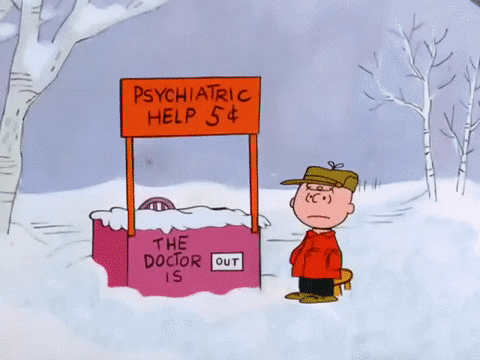 PAST: Hiatus Reflection
To be entirely honest, I didn't miss blogging quite as much as I thought I would — mostly because I just didn't have the time. It was definitely a good thing that I had decided to go on hiatus, because I was even busier than I had expected to be. (More details on all that to come later.)
I did, however, miss the book community! Since I wasn't bloghopping or [regularly] checking social media, I didn't hear about exciting releases or authors embarrassing themselves or the week's revived controversy. On a more positive note, I also missed sharing in everyone's excitement about new favorite reads, fun experiences, and bookish memes.
Of course I also missed all the inspiration to blog. I did jot down a few post ideas each month, but I don't yet know how many are really viable since I haven't started writing out any of them.
My read-books count was actually about the same or higher than before hiatus, unexpectedly, with the single exception of September being at about half my monthly average. This is probably because I procrastinated studying by reading — a bad habit facilitated the fact that I didn't have any homework, just exams.
Probably no one, myself included, will be surprised to hear that my stats dropped drastically. I still got a few hits most days, but likes and comments dropped to almost none. And okay, I wasn't supposed to be checking stats at all, but can you blame me for peeking while I made sure hiatus posts went up as scheduled?
(I'm a bit curious how much more engagement I would've gotten if I'd been bloghopping while on hiatus, though I likely won't be running that experiment anytime soon. Too excited to get back into the flow of things.)
PRESENT: Brief Life Updates
As some of my friends are already aware, this semester has been really rough on my mental health. If I hadn't already been on hiatus I probably would've ended up disappearing from the blogosphere anyway.
It's been quite a time, but I'll spare you the details of all my soul-searching and meetings with academic advisers. Long story short, I've decided to change majors. It's a little daunting since I have only a year and a half if I want to graduate "on time" with my friends, but it's definitely doable — especially if I switch into a program that I genuinely love. (And which doesn't require too many more classes.)
I'll therefore be spending a good part of my winter break planning and changing my schedule for the upcoming semesters, so while I plan to return to some semblance of regular blogging and bloghopping, I may not get to totally catch up or finish some of the projects I had planned.
But big things are coming to this blog in the near future …
FUTURE: Planning For 2020
(This section was originally supposed to be about my end-of-year goals, but since there's only about a week left of 2019 (!!!) and I have a reflection post coming up, I figured I could broaden the scope a little further.)
If we include my three-and-a-half month hiatus, this blog is now just over a year old. Which means I've had a lot of time to think about and experiment with branding since I started last November without much of a plan (following all those posts that urge aspiring bloggers to "just start now!").
I don't have any major blogging regrets thus far, but honestly BookwyrmBites has never felt cohesive or very representative of who I am and what I want this blog to be.
So over hiatus I've been doing a lot of brainstorming, checking whether URLS / usernames were already taken, playing around with color palettes, even dabbling in digital art and graphics. I've been trying out book photography and planning out potential new post series. And lots more, though the list could be a post in and of itself.
tl;dr The Internet is a vast, ever-expanding space, so I really want to make the most of my little corner. So many possibilities!
Thank you to everyone who's been here for me in any way, shape, or form — in addition to the support and inspiration that hopefully go without saying, I've learned so much from all of you!
How have the past few months been for y'all? Catch me up on what you've been reading and blogging about! And if you've read (or written) any particularly good posts lately, please send them my way so I can prioritize them as I bloghop!